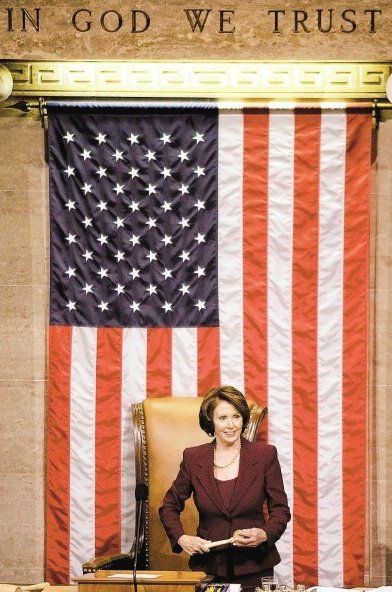 I haven't had much chance to comment on the fact that the Democratic Party officially re-took control of Congress this week or that Nancy Pelosi officially took the Speaker's Chair in the House of Representatives, becoming the first woman in US history to do so.
I was reading around on some of the American blogs I have on my sidebar, and this interview Pelosi did with CBS caught my eye:
PELOSI: If the president chooses to escalate the war, in his budget request we want to see a distinction between what is there to support the troops who are there now. The American people and the Congress support those troops. We will not abandon them. But if the president wants to add to this mission, he is going to have to justify it. And this is new for him because up until now the Republican Congress has given him a blank check with no oversight, no standards, no conditions. And we've gone into this situation, which is a war without end, which the American people have rejected.
Madame Speaker Pelosi clearly isn't going to defer to the President on this idea of "surging" new troops into Iraq. It'll be interesting to see how Bush reacts to someone telling him you aren't going to be doing things from now on without proper Congressional oversight, or forcing him to justify his war policy. My feeling is he'll go into a snit about it.
UPDATE: The Galloping Beaver takes the same view I do – Pelosi isnt going to take crap.